UC Davis & UC Davis Health Among Best Employers for Diversity
Forbes Recognizes UC Davis & UC Davis Health as Best Employers for Diversity
We're one of the best and most diverse and we've got our employees to thank for it.
2019 Highlights
Implementing UC Davis' new payroll system, UCPath, allowed our employees to:

Self-identify veteran and disability status, race, ethnicity, gender identity and sexual orientation, which UC uses to better understand the makeup of our population and ensure the University is implementing appropriate diversity and inclusion programs.
Provide a preferred or lived name in place of legal name, which allows members of the LGBTQIA community to use a name that aligns with their gender identity.

Created the Office of Diversity, Equity and Inclusion, which builds the capacity of UC Davis to do the work of diversity, equity, and inclusion.
This is the first recognition for the Davis Campus and the second year running for UC Davis Health in the annual Forbes survey that recognizes US employers for excellence in cultivating diversity through inclusive practices. For 2020, UC Davis joins the list at 52nd among the Best Employers for Diversity ranking, and UC Davis Health's standing has improved to 101st.
UC Davis Workforce Diversity Improving Year Over Year
We're a stronger organization for it, one that better reflects the students and patients we serve, and one better able to fulfill our teaching and research mission. However, the Best Employers for Diversity award recognizes UC Davis for more than its commitment to workforce diversity. The survey asked 60,000 employees across the US to evaluate their employer in topics around gender equality, ethnicity, disability, LGBTQIA, age and general diversity. Additionally, the award assessed the quality of outreach, training, educational and development opportunities offered by employers.
"UC Davis does a wonderful job involving employees in developing inclusive programs and events, and helping colleagues feel welcome," notes Chief Human Resources Officer, Christine Lovely. "Employee Resource Groups are working alongside UC Davis departments to improve services in all the areas Forbes highlights, which really speaks to the depth of UC Davis' commitment to diversity."
Our Principles Define Us
Part of Forbes' survey assesses general diversity, specifically whether employers appropriately respond to incidents of discrimination, respect individuals and value their differences, and promote free and open expression of ideas, opinions and beliefs.
"We are extremely pleased to be recognized by Forbes for our commitment to diversity. UC Davis upholds its Principles of Community, which advocate equity, justice, respect and understanding," affirms Renetta Garrison Tull, Vice Chancellor for Diversity, Equity and Inclusion. "We have come a long way, and we have a ways yet to go. We'll continue making progress in reflecting the patients and students we serve through our outreach and innovative initiatives, but it's equally as important to develop a respectful culture and a climate that supports personal and professional growth. We understand that diversity makes us a stronger organization and will continue to strive for inclusive excellence in everything we do. Our mission includes making sure that our students, faculty, and staff represent California -the most diverse state in America. We remain committed to our goals."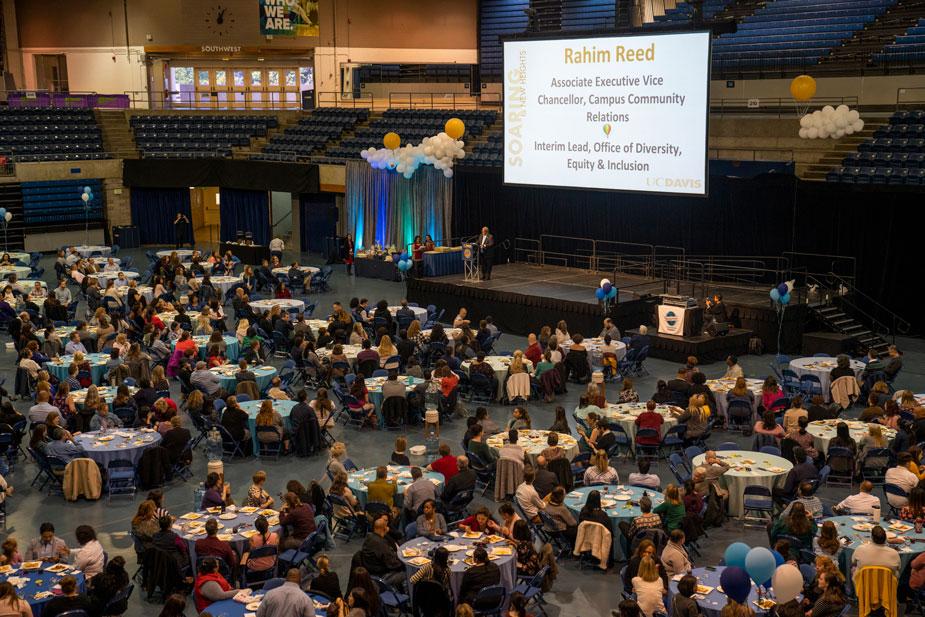 What Makes UC Davis the Best
Primary Category